Meet Our Team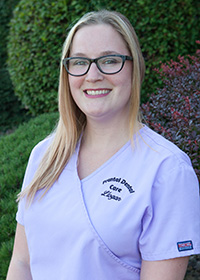 Llogan
Llogan graduated from Gateway Technical College in 2014 and started working at Frantal Dental Care shortly after. She is the office goofball and is always making her patients and coworkers laugh. She is the mother of a fur-baby, her cat, Phoenix. When she's not at work, you can find her riding roller coasters at Six Flags, cheering for the Green Bay Packers, playing horseshoes, or at a "paint nite" party.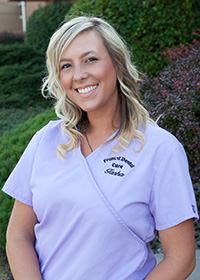 Tasha
Tasha has been a dental assistant since 2007. She previously worked for Dr. Nancy Houtchens, and we were lucky to make her a part of the Frantal Dental Care team when Dr. Nancy retired. She is a mother to two wonderful boys, Brody and Kelan. In her free time, Tasha enjoys playing horseshoes and activities with the boys.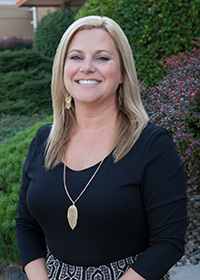 Amy
Amy graduated as a registered technologist in radiology and worked at St. Francis hospital for 7 years prior to joining Frantal Dental Care in 2011. Amy is our business assistant in charge of accounts payable. She works part-time so she can spend time with her two children. She enjoys listening to music, traveling, laughing at comedy clubs, playing tennis, and watching the Green Bay Packers.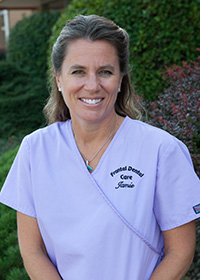 Jamie
Jamie has been a hygienist for Frantal Dental Care for the past 20 years. She takes great pride in the bond she creates with her patients, as well as the care she gives them- she treats them like family. In addition to her dental family, Jamie has been happily married to her high school sweetheart for over 25 years and has two amazing kids, Brett and Taylor. She enjoys watching her son play hockey in the Rapids and her daughter play volleyball for her high school.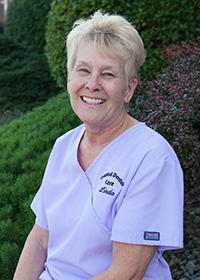 Linda
Linda has been a dental assistant for over 30 years, working with Dr. Terry for most of them. As a member of the dental team, she has found that caring for patients is challenging, demanding, and rewarding. She is excellent at explaining treatment to patients in a much simpler language. Her years in dentistry have been extremely rewarding, seeing patients happier with their appearance and new smile. She is happy to have been a part of their treatment.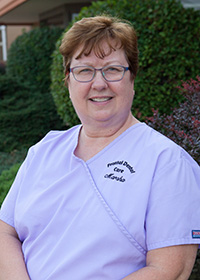 Marsha
Marsha has been a dental hygienist for over 38 years, working with Frantal Dental Care for over 15 years. She makes sure patients are comfortable and takes away any fears they may have while delivery quality care.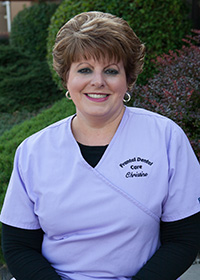 Christine
Christine joined Frantal Dental Care in January 2017 as a front office assistant. She is newly married and has 3 wonderful step-children (4 if you include their dog, Doc). Christine worked for Dr. Terry over 20 years ago and is glad to be back!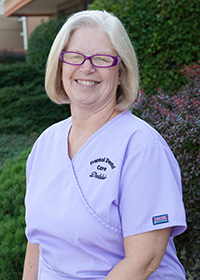 Debbie
Debbie is one of our hygienists and has been with Dr. Terry from the start- over 40 years! She started off as his assistant and moved to hygiene in 1989. Debbie delivers amazing care, doing almost anything to ensure her patients are comfortable. In her free time, she loves traveling and spending time with her two grandchildren.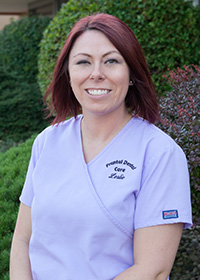 Leslie
Leslie joined Frantal Dental Care in 2005, starting as a dental assistant. Although she misses assisting chairside at times, she loves her position in our front office. Leslie will gladly help you schedule an appointment or answer any questions you may have regarding treatment or finances. She is a mother to three boys, Alex, Liam, and Cullen. In her spare time, Leslie enjoys cooking and going to Six Flags.