Meet Our Doctors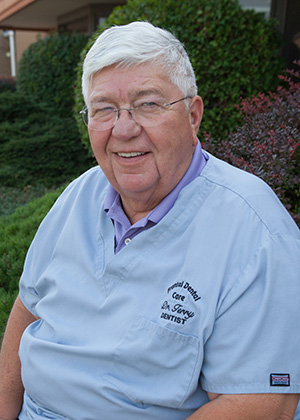 Terrence K. Frantal, DDS
Maintains a General Dentistry practice in Kenosha Wisconsin since 1975
Attended University of Wisconsin
1974 graduate of Marquette University School of Dentistry
Has served as a teaching assistant at the L.D. Pankey Institute for Advanced Dental Education
Served on various committees as well as President of the Kenosha Dental Society
Served on various committees for the Wisconsin Dental Association as well as a Trustee for that body for six years
Represented Wisconsin as a delegate to the American Dental Association National Meeting
Earned over 1000 hours of continuing education through the Academy of General Dentistry
Presently serves as a Mentor for Marquette University dental students through Pierre Fauchard Academy
Presently serves on the advisory council for the Marquette University School of Dentistry
Dental Organizations:
Kenosha County Dental Society
Wisconsin Dental Association
American Dental Association
Academy of General Dentistry
Pierre Fauchard Academy
American Academy of Cosmetic Dentistry
Dental Organization for Conscious Sedation
Civic Organizations:
Served on the board of directors of the Kenosha Area Chamber of Commerce
Served on the board of directors of the Kiwanis Club of Western Kenosha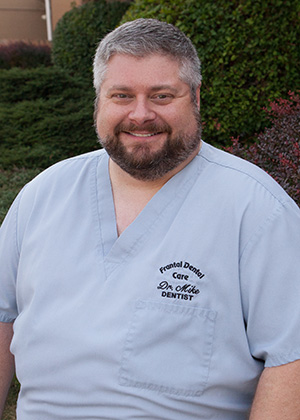 Michael Frantal, DDS
Dr. Michael Frantal grew up here, graduating from Tremper High school in the class of 1995. After undergrad at St. Norbert College, he attended the Marquette University School of Dentistry until graduation in 2004. He immediately came home to work in the family practice. He has served as an officer in the local branch of the Wisconsin Dental Association, most recently as President through the spring of 2013. He is certified to treat patients under conscious sedation, and has been providing for nervous and severely uncomfortable patients since 2005. He enjoys being able to provide routine care as well as root canals and minor oral surgery as needed, all in one sitting.
In his spare time, Dr. Mike loves to read. You'll often find him devouring another novel over his lunch hour. Sci-fi, Fantasy, Horror, or Drama, if you have a favorite book, TV show, or Movie he loves to talk about it. He is also an avid gamer, and loves nothing more than breaking out a new board game with friends over a pot luck dinner.